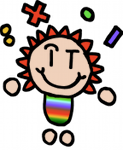 SIKORE can help everyone to improve his mental arithmetic skills. You can easily generate free sheets with arithmetic problems for printing. Or solve the problems online with your browser. The difficulty is freely configurable.
How it works
Every chain with problems spans several lines. At the end of a line the intermediate result is copied to the beginning of the next line and used for the further calculations.
There are five chains on a sheet, e.g. one for every day of the (school-)week.
Use it in many ways: homework, exercise at school, with time limit, hall of fames, ...
Miscellaneous
SIKORE is my hobby. You may use it free of charge. A downloadable version (just for usage on computers without internet access) is available on request. Feedback is always welcome (just write to
mich
). Donations are welcome, too. Via PayPal: By the way, the word SIKORE is an abbreviation of
Sicher Kopfrechnen
which means
reliable mental arithmetic
.